The Complete Food Safety Cleaning Solutions Sydney
Diabs Cleaning Services specialize in commercial kitchen cleaning, restaurant cleaning, pub cleaning, food premises cleaning in Sydney and surrounding areas. We understand the importance of high standards of cleanliness in your kitchen and guarantee to meet your expectations through stringent cleaning procedures.
Routine cleaning of your kitchen may not be effective on tough stains and grease. Deep cleaning of kitchen and food premises covers hard-to-reach areas that are usually missed in daily cleaning. Diab's Cleaning is an expert cleaning company in incorporating appropriate cleaning producers to prevent the accumulation of germs.
Our in-house professional cleaners are trained and certified to work in commercial kitchens across NSW. They can provide cleaning of below listed areas,
Range hood and exhaust
Clean your ovens
Under benches and kitchen equipment
Underneath shelves in your storeroom
Inside freezers and fridges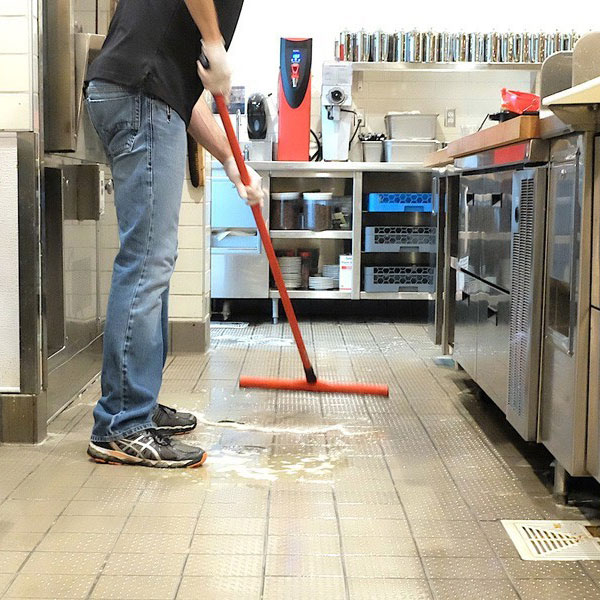 Food Production Cleaning Sydney
Diab's in Sydney provides the solution to consistently clean food processing and manufacturing equipment like ovens, mixers, conveyors, fryers, silos, belts, etc. in the food production industry. We use a combination of procedures and methods to effectively clean the equipment and it includes –
The following tasks are carried out for Kitchen Cleaning Sydney, but it's not limited.
Step 1 – Preparation
Rinse in warm water to loosen dirt and food particles
Step 2 – Cleaning
Use suitable detergents and wash with hot water (60 °C)
Rinse with clean water
Step 3 – Sanitising
Treat with very hot, clean, potable water (75 °C) for at least 2 minutes.
Apply sanitiser to kill bacteria.
Step 4 – Air Drying
Leave equipment in draining rack to let it dry
Cleaning takes time and costs money. With careful and well-designed planning, Diab's cleaners can reduce the time required for thorough cleaning.
When it comes to Coffee Shops Cleaning or Bakery Cleaning, we are experts in handling unique requirements and offer tailored services to suit each need. With a wide variety of food production equipment used in eateries, bakeries and cafes, the surfaces can have deposits. We use the most effective cleaning methods to remove deposits and residue and other greasy elements.
Trust Diab's Cleaning Services for cleaning of different food industries and food premises in the Sydney, NSW area. Contact us for a free assessment, evaluation, and a quote today!
Best Services
Cleaning is Our Profession