The Best Retail Cleaning Sydney
Diab's Cleaning Services provides a range of cleaning solutions such as retail cleaning, factory cleaning, warehouse cleaning, shopping mall cleaning, and government facilities cleaning in and around Sydney. Our quality cleaning enables the perfect presentation of your shops, retail outlets, and storefronts without having to worry about dust or grime. We understand that creating the best impression will inevitably boost the business's reputation and sales.
When you choose retail cleaning in Sydney, Diab's cleaning team is fully equipped to provide unique cleaning needs for your retail premises. We strive to cover every nook and corner of your store using dedicated cleaning tools and effective cleaning techniques. Our cleaners also give recommendations to keep your retail outlets clean. Our team will work behind the scenes and adhere to the highest standards of cleaning to give the best store cleaning experience to all.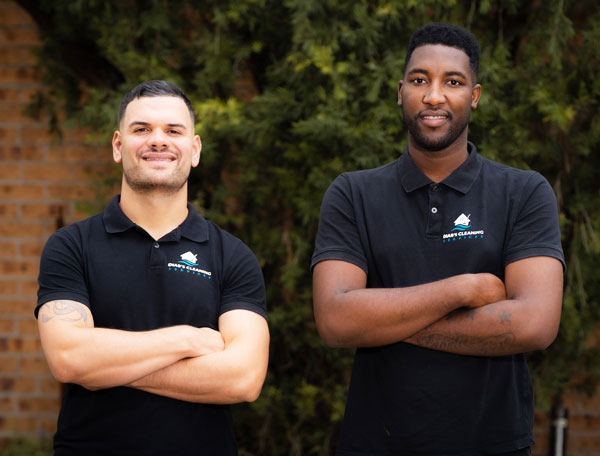 Shopping Malls Cleaning and Shopping Centres Cleaning Sydney
Whether small boutiques or larger shopping malls, we are armed with knowledge and expertise to provide services to all industrial and commercial clients. We can clean your shopping centres after or before business hours. Our commercial cleaners use safe and non-toxic cleaning agents to wipe and clean glass, shop fitouts, floors, doors, windows, remove cobwebs, etc.
While cleaning malls, we ensure to provide minimum disruption to the public, store workers and potential buyers.
Factory and Warehouse Cleaning Sydney
It is challenging to clean a warehouse and factory due to huge machines and large storage equipment. An amateur cleaning company will fail to provide the desired results, while an experienced company like Diab's can provide a safe and clean working environment all the time. Depending on your business, our cleaners vacuum the floors and utilize suitable cleaning products to treat stains and completely clean the warehouse and factory interiors and exteriors.
Besides these, Diab's also specializes in government facilities cleaning and laboratory cleaning in Sydney NSW. Our access to cutting-edge technology and tools will help to minimize the time needed to clean the facilities.
For more information on cleaning services, contact Diab's. We inspect your premises before a quote is prepared.
Bond Cleaning
Bond cleaning in Sydney is something that tenants have to perform to get their bond back. Get our cheap bond cleaners for End of Lease, Tenancy Cleaning, or Vacate Cleaning of your homes or offices. Our bond cleaners have the expertise to provide comprehensive cleanup of your rental property that includes vacuuming all carpets, mopping the floors, thorough dusting of any hard furniture, cleaning the kitchen, bathrooms, the oven inside and out, as well as washing the windows.
Besides this, we also provide deep carpet & rug cleaning, gutter cleaning, and common area cleaning. With suitable cleaning methods, we make sure that your carpets and rugs are free from dirt and molds.
Are you in Sydney NSW and looking for bond or vacate cleaning services? Contact us today. We assure you to leave the property in the same condition as it was when you started.
Best Services
Cleaning is Our Profession