School Cleaning Sydney
If you're in charge of finding a reputable and experienced school cleaning company in Sydney. You're in the right place. Diab's cleaning services have demonstrated experience with cleaning small and large schools. We understand the paramount importance of health and safety requirements when it comes to cleaning schools and classrooms, and that you may have some specific needs which apply to the cleaning of your school in particular.
Our professional cleaners have developed new and improved ways of cleaning to ensure that our objective is focused on removing contaminants from your school and classrooms facilities, rather than simply redistributing them. We also have special expertise in cleaning other common areas and facilities in the school including your staff rooms, toilet blocks, and playgrounds. Our commercial cleaners are highly trained to deliver cleaning services with your stakeholders in mind. We clean because we care. You'll be confident that your students and teachers are safe and secure when it comes to the cleanliness of the school and the conduct of our cleaning technicians.
In Education Cleaning Sydney, we deliver –
We use natural, non-toxic, safe, and effective products.
We tailor services to our client's needs and requirements, so you can pay only for the services you used for your school.
We offer a large range of specialist cleaning services including carpet steam cleaning and window cleaning.
Our integrated management systems allow clients to monitor their business site and assisting with regular compliance reporting.
All cleaners have gone a through police check and screened for Working with Children Check (WWCC).
We're here to make life easier when it comes to commercial school cleaning.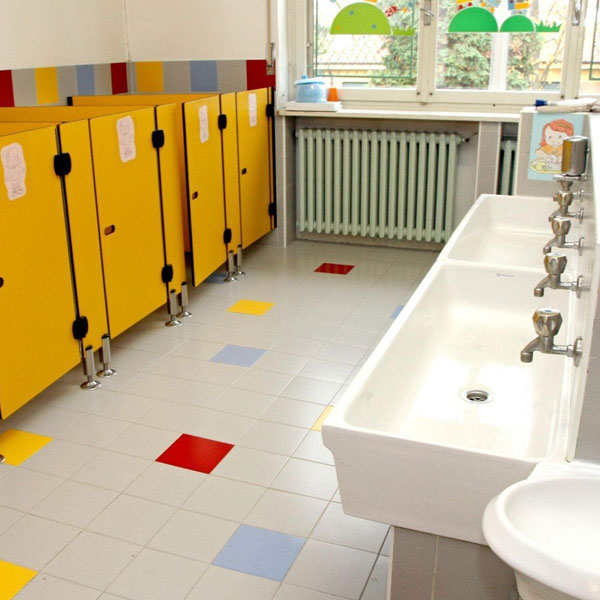 Diab's School & Institution Cleaning Solutions, Sydney
With a highly trained team of cleaning technicians adept in WH&S and quality management systems, we have an adaptable and flexible approach to clean schools, universities, and colleges across Sydney NSW.
How It Works
Once you've got in touch with us by requesting a quote, our business manager will arrange a slot to meet you at your school to get a comprehensive picture of your school cleaning requirements.
We will create a proposal based on a cleaning plan that is tailored especially for you.
If you are happy to proceed, you will be allocated a site supervisor who will induct our suitably qualified operations into your school and ensure they're clear on what needs to be done and when.
From there, the communication lines are open at all times and get the support of your site manager and operation manager.
Whether you need School Cleaning, Institution Cleaning, College Cleaning, Universities Cleaning, or Education Cleaning in Sydney NSW, our expert cleaning team provides the best commercial cleaning services. We guarantee to employ reliable and safe cleaning methods to eliminate slips and falls and provide improved convenience.
Do not delay! Contact us today for an inspection.
Best Services
Cleaning is Our Profession