Gym Cleaning Sydney NSW
Gym cleaning and fitness centre cleaning add value and makes you feel safe. A gym is a place for performing physical exercises and activities inside the club or large room, often using special equipment, and these tools and equipment are used by many individuals during workout and fitness activities and hence demands regular cleaning to prevent cross-contamination and provide a healthy ambiance.
After exercise, individuals profusely sweat, which can leave germs intact with the machines, leading to a range of mild to severe infections.
To set you ideally apart from other gyms, Diab's Cleaning Services can help you. We promote the highest standards of cleanliness to leave your places spotless and germ-free. Our gym cleaners are trained, certified, and equipped with industry leading cleaning products to clean gym facility and equipment, disinfect and sanitize, and make it welcoming for your members and staff.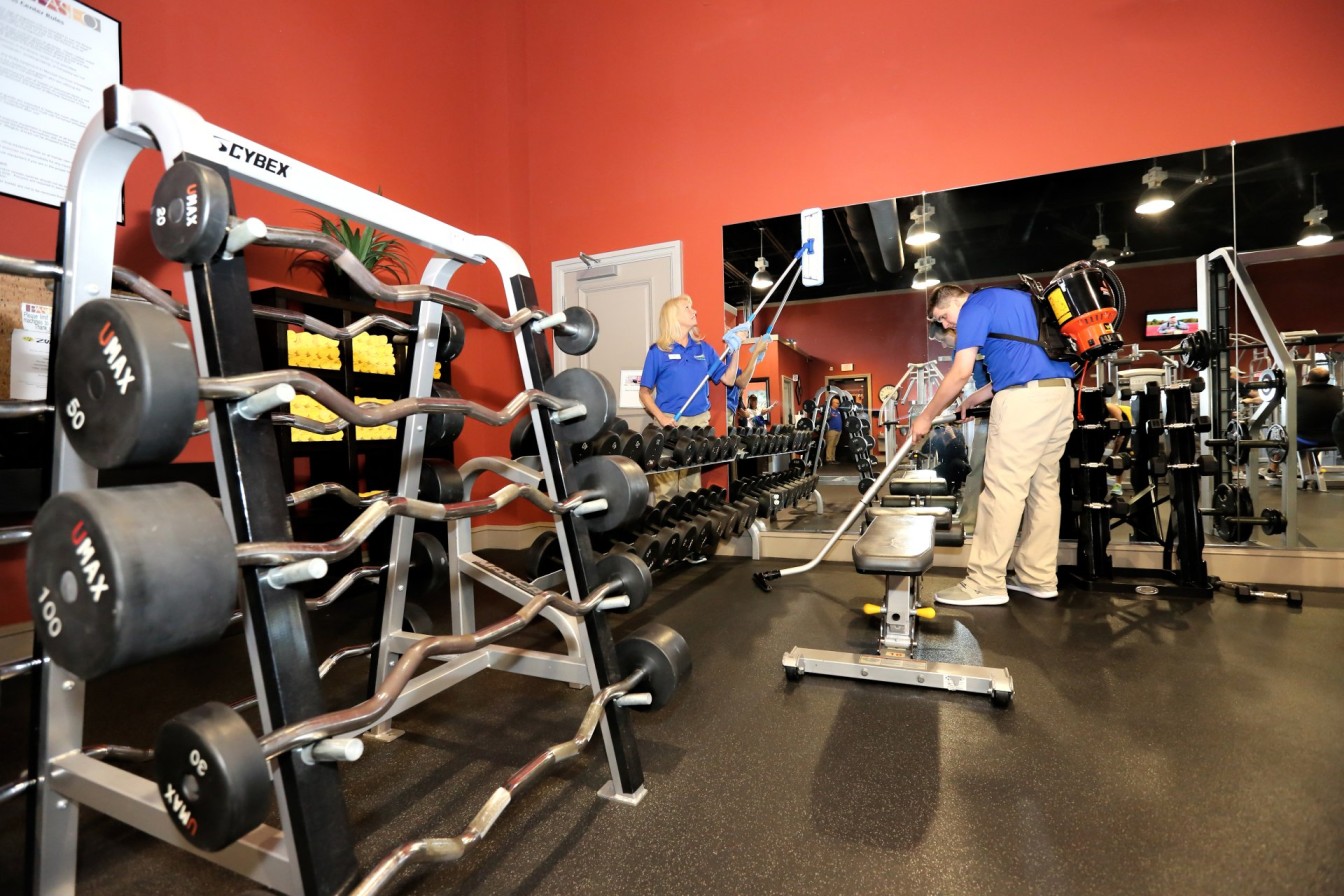 How do we do gym cleaning Sydney that is right for you?
Fitness machines & equipment cleaning – We use the right method to clean the touchpoints that are 'hotspots' for bacteria, viruses, and fungi. From door handles, stretching mats, stability balls to many other weights, we clean everything.
No corner left – No space is left unattended. We cover every corner and surface using different cleaning patterns to get precise output.
100% non-toxic eco – friendly supplies – Diab's is conscious of using environment-friendly cleaning products to help you breathe fresh air and not toxic air.
Reliable cleaning – Diab's operate with quality and honesty and we go the extra mile to provide an awesome cleaning experience. Turn to us for all your gym cleaning needs.
Our cleaners are professionals in handling small gyms to large fitness facilities across Sydney. A clean and hygienic gym welcomes new members and encourages them to come back. Our effective cleaning services are offered at affordable prices. Call us for a free inspection and a free quote.
Best Services
Cleaning is Our Profession